New Development
Northern Colorado's Finest Drywall & Painting Contractors
Choose Thorough, Experienced Professionals
New developments are exciting, but they are also significant undertakings that require accountability and attention to detail. When hiring a drywall contractor to help finish a new project, you need an experienced team you can count on to deliver flawless results on time and on budget. You need Northern Exposure Drywall & Paint!
We're proud to be one of the most experienced locally-owned drywall contractors in Northern Colorado. No matter whether your project needs drywall installation or a paint job on the interior or exterior, you can rest assured knowing that 30 years of industry experience are being put to work for the benefit of your project. Connect with Northern Exposure Drywall & Paint today today to get a quote for your next development project, and enjoy the superior quality of work that's kept us in business all these years!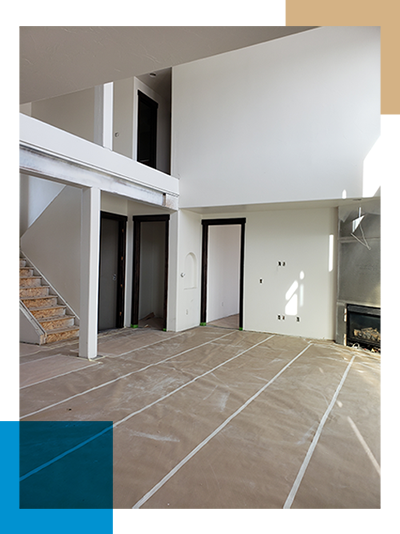 Northern Colorado's Locally-Owned Drywall & Painting Specialists
Curb appeal is huge to property value, so when you're working on new development, you need quality drywall and a stunning paint job to ensure that visitors' first impression of your development is unforgettable. Here's a couple of reasons why Northern Exposure Drywall & Paint is your most dependable choice for drywall and painting services for your new development projects:
We bring more than 30 years of experience to every job

We're completely bonded and insured for your protection

Our experience with both drywall and painting services make us masters at finishing interiors

Our multiple service offerings allow you to consolidate the number of contractors needed for your project

We provide free estimates for every project
Our New Development Services
Developing a new residential or commercial property? At Northern Exposure Drywall & Paint, we'd love to provide you with the quality you need to make sure your project comes together perfectly. As Northern Colorado's go-to painting and drywall experts, there's no job we're unprepared for. That's why when you need to ensure that your new development project goes smoothly, we're the team to turn to.
Areas We Serve
Fort Collins
Loveland
Windsor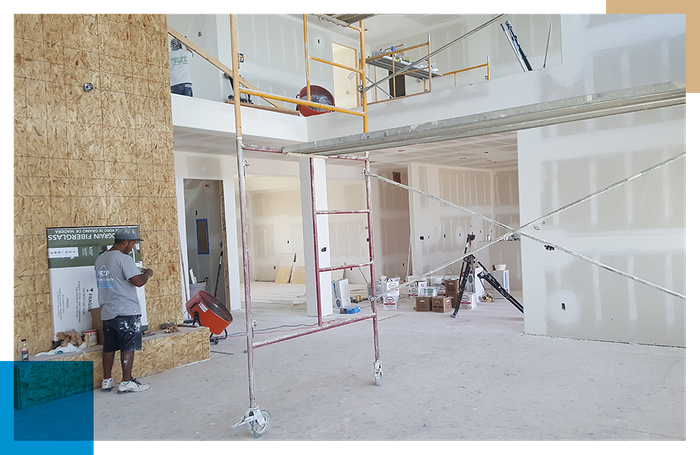 Drywall
Looking for a team to handle drywall for your new development project? The pros at Northern Exposure Drywall & Paint would love to lend a helping hand in bringing everything together. Finding quality drywall services can be a challenge, but when you work with us, we'll complete each project the right way.
Our locally owned and operated business guarantees the high quality of our work, and no matter your needs, we're confident that we're the team for the job. Ready to get started with an estimate for your project? We'd love to speak with you, so contact the team at Northern Exposure Drywall & Paint today.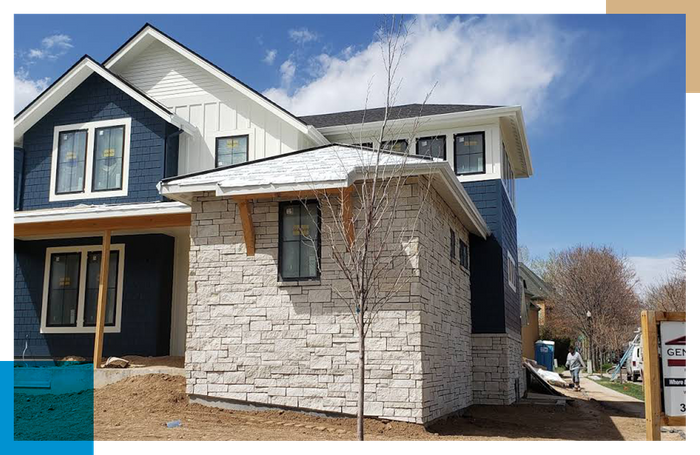 Painting
With 30 years of experience, Northern Exposure Drywall & Paint specializes in new development painting services. We know just how important it is to make a good first impression — and that's why you enlist our help, we'll work hard to provide you with unsurpassed painting services that will leave you satisfied.