Interior Painting
The Finest Interior Painters In Northern Colorado
Get A Fresh New Look — Without The Cost Of A Full Remodel!
If the rooms in your home or office are starting to look dated or dinghy, don't pour thousands of dollars into a remodel — get a fresh coat of paint from our interior painters instead! Our professional painting contractors have decades of experience freshening up homes and commercial spaces with pristine paint jobs. Connect with Northern Exposure Drywall & Paint to get a free estimate today!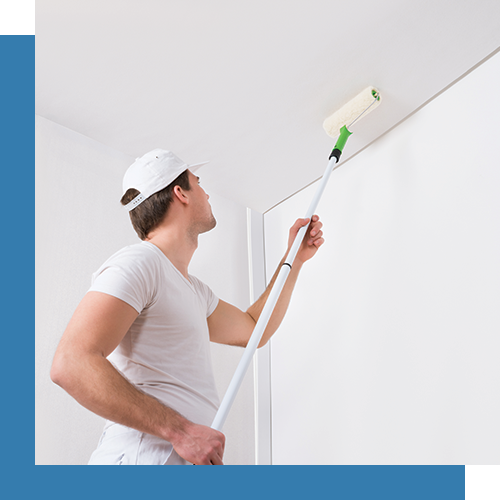 Northern Exposure Drywall & Paint Is The Top Interior Painting Contractor In Northern Colorado:
We bring more than 30 years of experience to every painting job

We have the painting and drywall skills needed for refinishing and home renovation

We're completely bonded and insured

We're locally owned and operated out of Loveland

We help homeowners and business owners throughout Northern Colorado
Northern Colorado's Best Interior Painting Contractors
Areas We Serve
Fort Collins | Loveland | Windsor
Office & House Painting Process
Here's how the process works when you hire Northern Exposure Drywall & Paint to provide your home or office a fresh coat of paint:
Paint Selection: Some people can find it difficult to find the perfect color shade of paint for their desired aesthetic. Should you need help, just reach out to us! Our experienced painting contractors can provide informed advice.

Cover Floors & Furniture: No one likes paint getting where it shouldn't. Before we begin working, we'll cover all furniture and flooring in the vicinity where we'll be painting to keep it safe.

Wall Prep: We'll lightly clean the surfaces to be painted in order to ensure a smooth surface.

Painting: The duration of this step depends on the surface area being painted and the type(s) of paint being applied. We'll account for all necessary factors in your free estimate.
Cleanup: We'll clean up after ourselves so the only evidence of our ever having been on your property is the pristine new paint job you'll enjoy.
Types Of Spaces To Paint
The types of paints and finishes you'll want for your project will depend on the spaces being painted.
Kitchen/ Kitchenette Painting: A fresh coat of paint may seem simple, but it's a great way to liven up a kitchen or break room. Choose a brighter or warmer color to add energy!

Living Room/Lobby Painting: Take care when selecting paint for a living room or lobby area to coordinate the tone with the rest of your decor.

Bathroom Painting: A new coat of paint does more than freshen up a bathroom — it also helps it last longer.Choose a darker or more muted color that doesn't show dirt or mess as easily.

Hallway Painting: When painting hallways, choose a more durable paint and finish — hallways are among the most-used areas in a home or business, and your paint job needs to be able to stand up to that.
Entryway Painting: As the first thing people see when they enter any kind of building, you have the chance to make a strong impression with the right paint color to set the tone.
Get A Quote Today
If you're ready to update your home or office, connect with a painting contractor whose quality you can trust! Reach out to Northern Exposure Drywall & paint to get a free estimate for your next project!