Exterior Painting
The Most Dependable Exterior Painters In Northern Colorado
Enhance Curb Appeal With A Fresh Coat Of Paint!
In real estate, curb appeal is invaluable. If you're looking to sell your home or commercial space soon, or if you simply want a way to get a fresh, updated look without spending thousands of dollars on a remodel, call Northern Exposure Drywall & Paint! We're one of the most experienced painting contractors in Northern Colorado, with more than three decades of experience providing efficient, mistake-free painting services to homes and businesses throughout the Front Range. Continue reading to learn more about our exterior painting services, and connect with us today to get a free estimate for your property!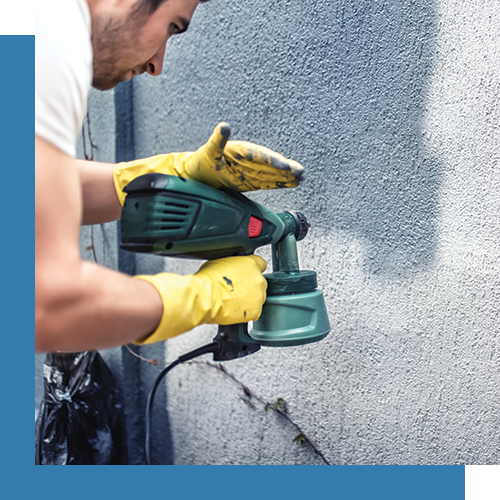 Northern Exposure Drywall & Paint Is The Top Exterior Painting Contractor In Northern Colorado:
We bring more than three decades of experience to every painting job

We have the painting and drywall skills needed to refinish your home or office

We're fully bonded and insured for your peace of mind

We've been helping homeowners and businesses throughout Northern Colorado for a decade
Northern Colorado's Most Reliable Painting Contractors
Areas We Serve
Fort Collins | Loveland | Windsor
Exterior Painting Process
A lot goes into painting the exterior of a home or building, it's not a process you can expect to have completed over the weekend. Here's how the exterior painting process works when you hire Northern Exposure Drywall & Paint:
Wash: Paint does not stick well to dirty surfaces. Before beginning your exterior paint work, we'll need your home or building to be washed to ensure the best results.

Loose Paint Removal: After the wash is complete, we'll lay down drop cloths and scrape away any loose paint on the siding of the building.

Surface Sanding: After the loose paint has been removed, we'll sand the surfaces that are to be painted to ensure a smooth surface to paint on. This will ensure the best quality paint job!

Patching: Finally, before beginning paint application, we'll patch any remaining areas in need of repair before proceeding. If your home or building is in good condition, this step may not be necessary!

Priming: The first coat or coats of paint to be applied are called the primer, and they lay the foundation for your selected paint color to be applied to. Think of it like preparing a canvas for an artist! Priming will ensure your paint job is even in color and tone once completed. Depending on the type of primer used, you may need more than one layer of primer paint.

Caulking: Once priming is completed, we're ready to apply your chosen color of paint! We'll quickly seal cracks or corners on the primes surfaces to ensure no moisture seeps through to damage your infrastructure.

Painting: Finally, we'll paint your home or building the color of your choice!
Cleanup: We'll leave no trace behind once we finish.
How To Choose Exterior Paint Colors
There are many factors to consider when choosing a new color of paint for your home or store front:
Environment: The landscape surrounding your home or building will influence the new paint color you choose for your exterior. Lighter colors work well on shaded structures, whereas darker colors can help you blend into the landscape around you.

Architecture: If your home or building is designed with a certain architectural style, be sure to consider them when selecting a new paint color in order to highlight specific details.
Existing Color Scheme: The other exterior features of your home or building, such as the sidewalk and driveway, will not change when you get a new paint job. Select a paint color that accents these features.
Get A Quote Today
If you're ready to enhance the curb appeal of your home or office, connect with Northern Colorado's most dependable painting contractor! Reach out to Northern Exposure Drywall & paint to get a free estimate for your next project!