Choose Experience & Professionalism
At Northern Exposure Drywall & Paint, our team brings more than 30 years of combined industry experience to both residential and commercial drywall installation and repair. Drywall is a critical component of any home or office, and that's why our detail-oriented professionals take extreme care in completing all drywall services to ensure a beautiful finish that will last for years to come. Call Northern Exposure Drywall & Paint to get a free quote for your home or business today!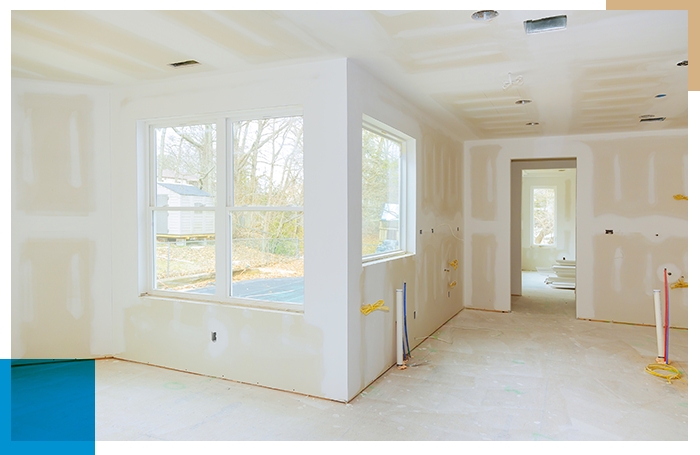 Northern Exposure Drywall & Paint Is The Top Exterior Painting Contractor In Northern Colorado:
We bring more than 30 years of combined experience to every drywall job

We have the drywall and painting expertise necessary to refinish your basement, home, office, or commercial space

We're completely bonded and insured

We've been the go-choice for Northern Colorado homeowners and business owners in need of drywall services for more than a decade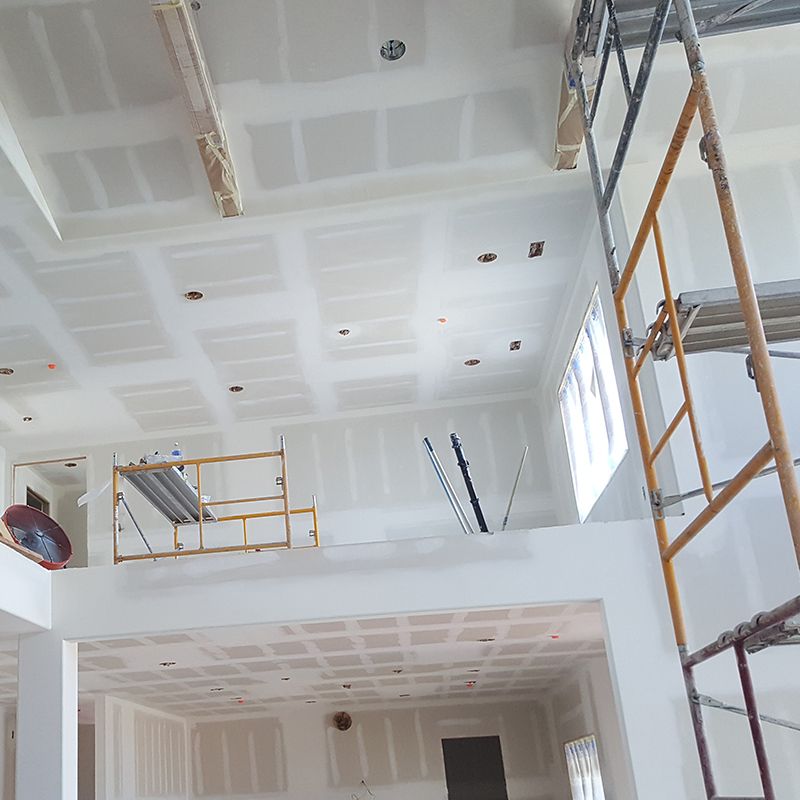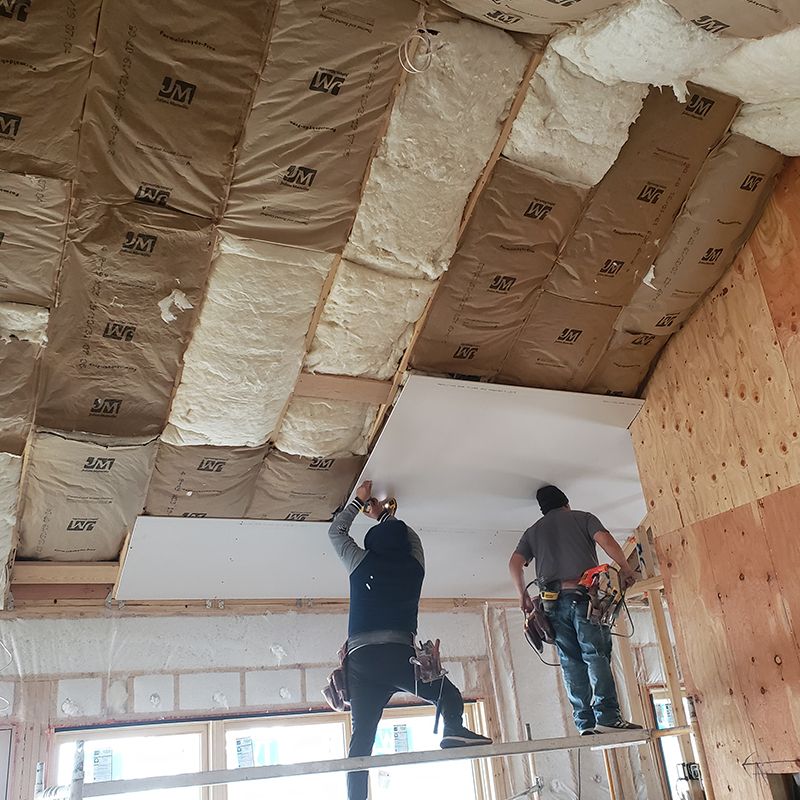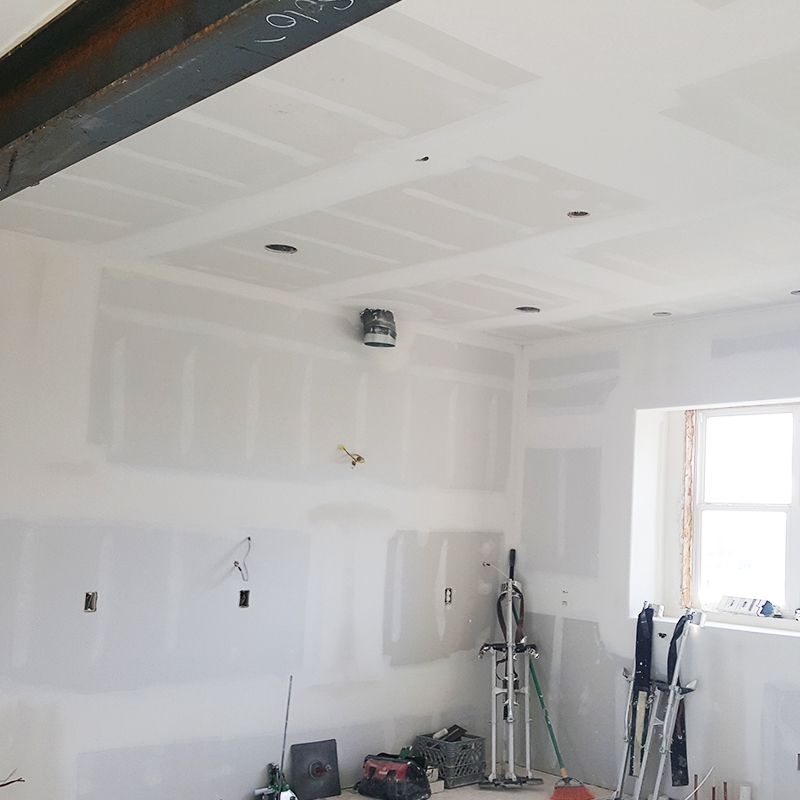 Northern Colorado's Most Reliable Drywall Contractors
Northern Exposure Drywall & Paint are the most reliable drywall contractors in the Front Range. We're committed to adding value to your property with our quality drywall and finishing services. Continue reading below to learn how our services can benefit your building's property value, energy efficiency, and security.
Areas We Serve
Fort Collins
Loveland
Windsor
Why Is Drywall Repair & Finishing Important?
Your drywall is an essential part of your house, and having it professionally maintained and repaired by experienced drywall contractors is critical for maintaining the value and security of your home or commercial building. Here's why drywall repair is so important:

Property Value
No one likes the look of cracks, dents or holes in drywall, and they're not easy to hide, either. Interior painting jobs don't look as smooth and don't last as long on drywall that is damaged or outright broken. If you get a fresh paint job on damaged drywall before getting drywall repair completed, you risk the top coat of paint quickly flaking off, resulting in a wall that looks poorly painted and worn out. Northern Exposure Drywall & Paint can offer you drywall repair and interior painting services to get the walls of your home or business looking great to protect the value of your property!

Insulation & Energy Efficiency
Quality drywall is a more important part of your home's insulation than you might think. Cracks and holes in drywall can allow the hot or cold air from outside to make its way into your building, negatively impacting your facility's climate control and energy efficiency. If your home or business's drywall is cracked, don't wait for your energy bills to rise before calling the Northern Exposure team out for drywall hole repair!

Safety
Busted drywall lets in more than just outside air, you know. Drywall repair is paramount to the security of your home or office, as cracks and holes in drywall can also let in water, hail, mold, debris, and even insects and small animals! The damage that water can do to your home's infrastructure, not to mention the health risks that mold, bacteria, and vermin pose, are incalculable. The cost of drywall hole repair is much lower than the potential health and financials you risk with cracked drywall. Invest in drywall service to significantly lower your liabilities and shore up the safety of your building!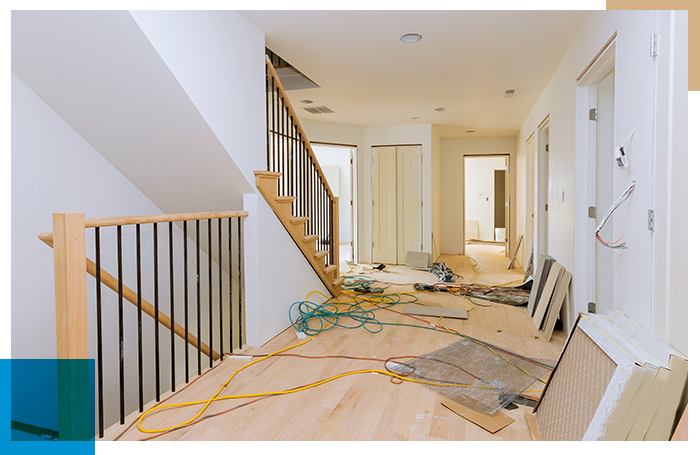 Residential Drywall Services
Whether you're completing a new build, tackling a renovation, or looking to fix drywall damage, we proudly offer drywall installation and repair services to the residents of Northern Colorado. Since 2010, Northern Exposure Drywall & Paint has been offering expert drywall services, and we're proud to be a part of putting the finishing touches on the homes in our community.
Our residential drywall-related services include:
Drywall installation
Drywall hole repair
Basement drywall work
Basement finishing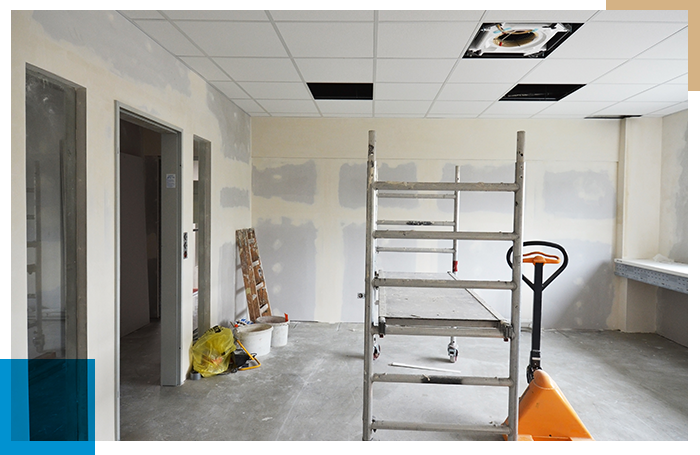 Commercial Drywall Services
We've made a name for ourselves when it comes to commercial drywall services in Northern Colorado. Our team can handle jobs of any size, and we're pleased to offer both installation and repair services to ensure your needs are met. From finishing an entire office building to repairs in a single room, turn to our team when you're looking for professional and experienced drywall contractors.
Our commercial drywall-related services include:
Drywall installation
Drywall hole repair
Finishing
Texture spraying
Get A Free Quote Today
If you're ready to enhance the curb appeal of your home or office, connect with Northern Colorado's most dependable painting contractor! Reach out to Northern Exposure Drywall & paint to get a free estimate for your next project!