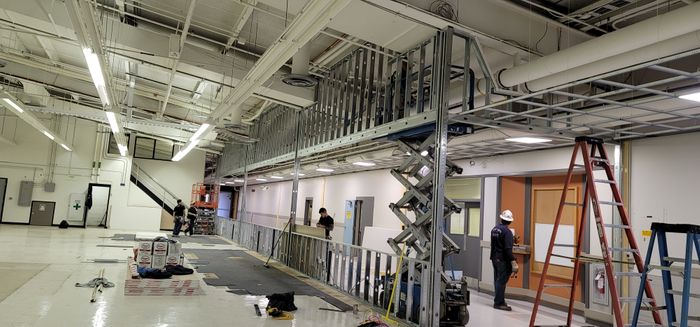 Above and Beyond
At Northern Exposure Drywall & Paint, we pride ourselves on going above and beyond to meet the needs of our clients. That's why if you're a business owner in need of painting and drywall services, we're here to lend a helping hand. As a company that's bonded and insured, we ensure extraordinary quality in everything we do, so whether it's new commercial build work, a remodel, or new construction, we can help.
Painting
When it comes to commercial painting, the experts at Northern Exposure Drywall & Paint are here to help transform your building into something you truly love. A coat of paint can make a huge difference, and that's why when you enlist our help, we'll work hard to ensure your needs are always met. No matter the task at hand, we're the team for the job.
Drywall
In need of commercial drywall services? Look no further than Northern Exposure Drywall & Paint! Since 2010, we've proudly served Northern Colorado businesses with hard work, dedication, and professionalism. We bring more than three decades of experience to each job we take, and it's our unmatched workmanship that makes us stand out from the crowd.
Ready to get started? Northern Exposure Drywall & Paint is ready to help. Contact us today to schedule an estimate and rest assured that you're in good hands.